It's time for another Wonderful Gift Basket Drawing from the Girls in the Old Farmhouse Gathering! The Elves have been busy working to fill another Handmade Basket by Rose Clawson. That by its self would be a wonderful treat! But look at everything that goes with it! Woo-Hoo!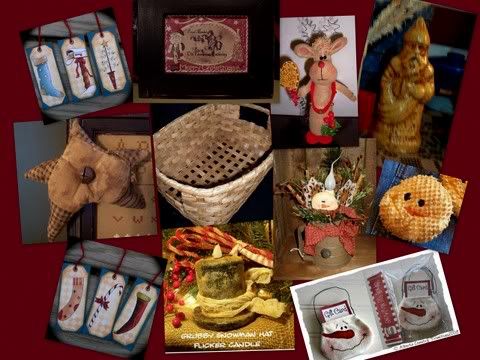 Click on "Comments" and enter to win.
Drawing will be held Nov.27th !
This drawing will be done with random.org